Integrated Sleep Apnea Management for Independent Drivers
We offer
Independent Drivers:
Physician telehealth visit for testing order and PAP prescription when indicated
Easy access – sleep apnea management by overnight mail order
Very little time away from the road
Very low cost – All-inclusive services at a fraction of the cost of similar services in the medical community
Volume discounts available
24/7 support, coaching, and DOT reporting when requested
Data privacy assured
Lowest prices on resupply products – masks, filters, tubing, and cushions
One year free access to ExpresDoc – Phone app access to medical providers for you and your family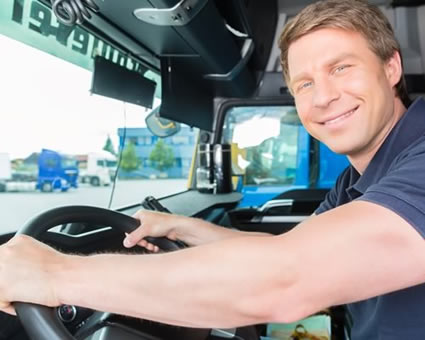 Sleep apnea is a major contributor to daytime drowsiness, high blood pressure, heart attack, stroke, and more. Treatment for sleep apnea can improve your quality of life and even save your life. The Federal Government is applying more and more pressure on Independent Drivers industry-wide to address this problem. Express Medical solutions can make complying with government mandates easier, quicker, and more affordable. Express Medical can help you get tested and, if necessary, treated in a matter of a few days or even a few hours at a fraction of the cost. Stay on the road. Ask Express Medical how.